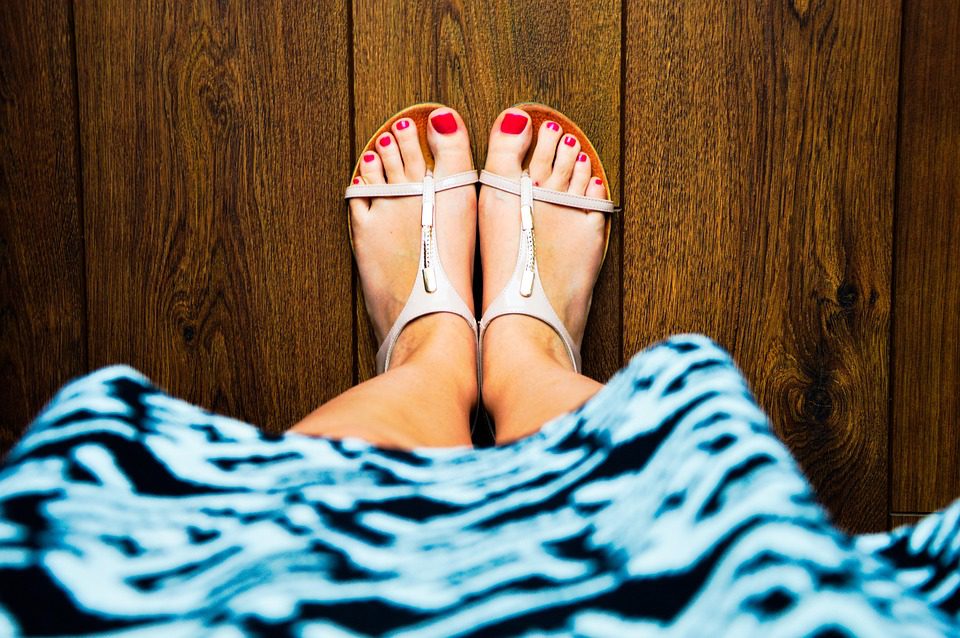 10 Jul

3 Ways Chiropractic Care Can Help Treat Plantar Fasciitis

Summer is here, and I couldn't be more excited. On my days off, you can find me on the golf course or laying by the pool. Summer weather also means a change in my style. I am sure the same is true for you too! It's always funny when patients come in and say, "Oops! I am so sorry I am wearing sandals today. I know I am not supposed to do that!"

The reality is: I love wearing sandals just as much as the next person. And guess what? If you see me out and about this summer, there is a good chance you will catch me in sandals. So, what's with the "no sandal rumor and chiropractic care?" Well, it starts by understanding the difference between a supportive sandal and a 99 cent sandal.

Often times, people associate wearing sandals with plantar fasciitis, which is the most common form of heel pain. The plantar fascia is the flat band of tissue (ligament) that connects your heel bone to your toes. This band supports the arch of your foot. When you are wearing shoes that don't support your arch, you'll start to notice an increase in pain.

Common symptoms of plantar fasciitis include:
Stiffness or pain that gets worse throughout the day
Pain that increases when you climb stairs or stand on your toes
Pain when you stand for long periods of time
Pain when doing certain exercises (usually the pain decreases with exercise and then returns when you're done exercising)
Pain with your first steps in the morning
To help treat plantar fasciitis, the first step is to make sure you find supportive and good fitting sandals. Our neighbors at Esmond's Shoes can hook you up with the right style, size, and color!
If you are wearing the right shoes, but still experience plantar fasciitis pain – consider these three ways chiropractic care can help:
1 – Stretching: At Runnels Chiropractic, we can perform certain stretches and movements that relieve the pressure and pain. We can do stretches together and then provide you with stretching ideas and options for when you're at home. Ultimately, these stretches will help with the inflamed or stressed tissue that is causing the pain.
2 – Adjustments: To overcome plantar fasciitis pain, we can perform adjustments to your feet, ankles, and spine. These particular techniques provide several benefits to eliminate the pressure and pain, so you can relax and heal.
3 – Night Splint: Wearing a night splint to bed can help eliminate some of the pain and pressure associated with plantar fasciitis.
Not all chiropractors will treat plantar fasciitis, but we specialize in this type of treatment at Runnels Chiropractic! Plantar fasciitis may take a few months to heal, but chiropractic care can make a great difference in your relief and help speed up your recovery.
Remember, everything comes back to caring for your spinal health and alignment. It's our mission to treat you as an individual and create treatment plans that work best for you.
If you have any of these warning signs or want to be proactive with your chiropractic health, call us at 765-962-4476 today to schedule an appointment. You're also encouraged to call our office to simply ask any questions about chiropractic.
Disclaimer: This blog post is not intended to treat or provide any medical recommendations. Always consult your doctor or chiropractor about making changes or adjustments to your care and routine.